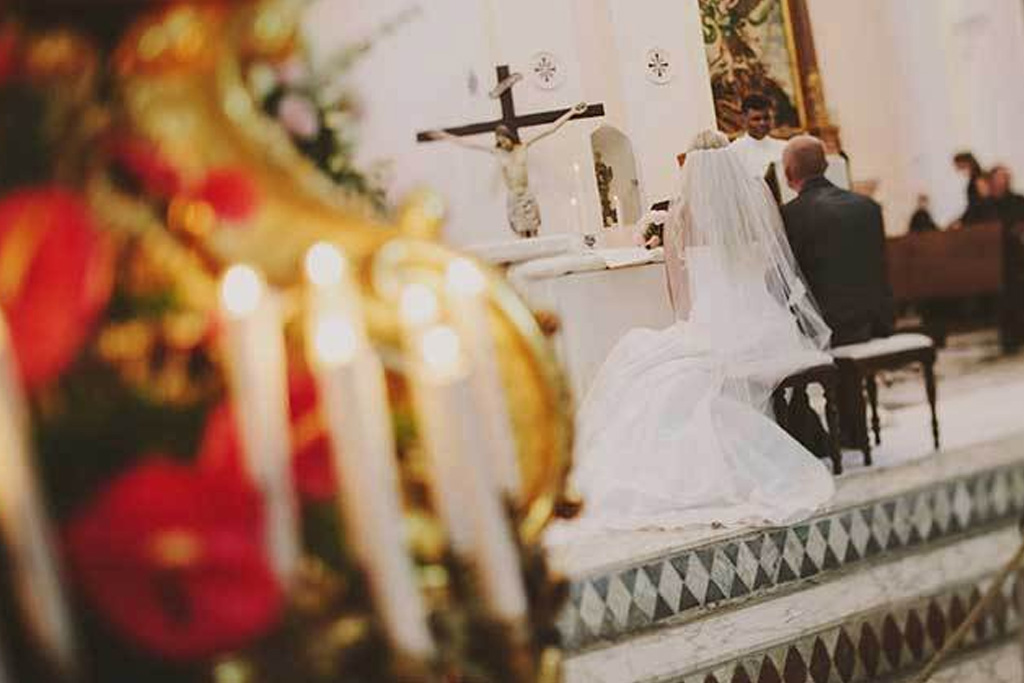 Needless to say that the most beautiful and ancient churches of the world can be found in Italy, your catholic wedding ceremony in Italy will be performed in a beautiful Church near your selected venue. Specific Catholic requirements have to be met in order to have a Catholic wedding in Italy.
Provide a permission from your Parish Bishop and attend Pre-Cana classes as well as provide the necessary baptism and confirmation certificates.
If you have been divorced and the wedding was not officially annulled, you cannot marry in a Catholic church.
Paperwork has to be issued within 6 months of the proposed wedding date, but not before otherwise it will expire.
Religious paperwork needs to be received by the Italian Curia at least 2 months prior the wedding.
Catholic weddings in Italy can be legally binding.
Depending on the church location you might be asked to have the civil ceremony before arriving in Italy.
Mixed religion weddings are allowed only if approved by your Parish Bishop.
Ceremonies can be celebrated in English or Italian (with interpreter).
Most of the priests prefer to receive directly from spouses a church donation as a courtesy gesture.
Sensitivity is required when choosing the wedding dress. No bare shoulders.
We invite you to explore the most popular and enchanting churches available for Catholic weddings in Italy in our Location section.