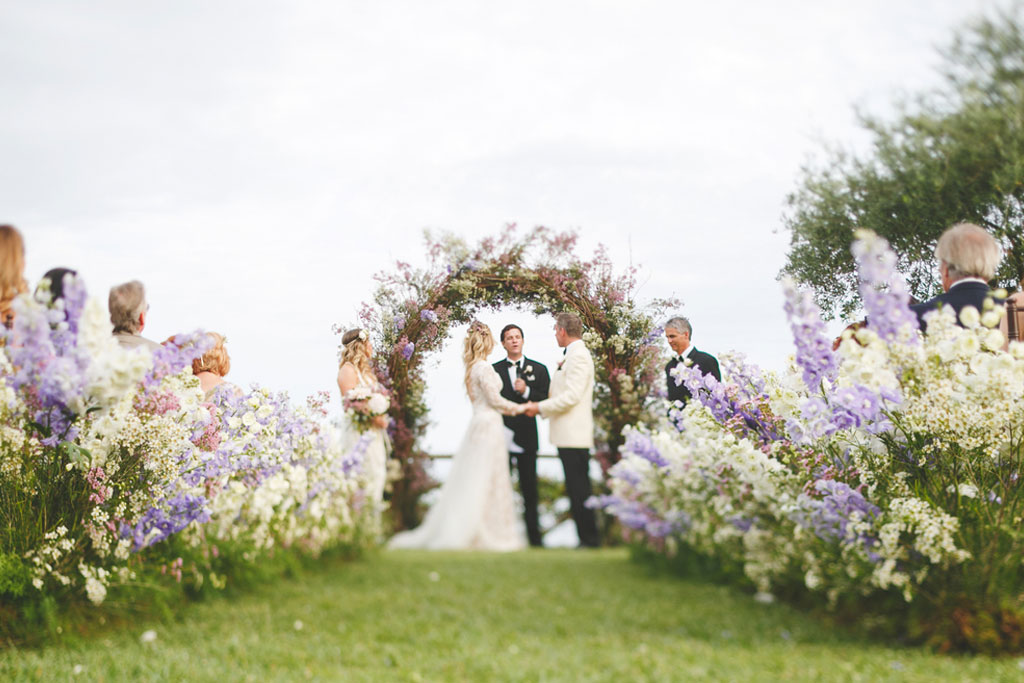 The symbolic wedding, also called non-denominational or secular wedding ceremony, is the right choice for those couples who prefer not to worry about completing documents for a civil or religious ceremony or are already legally married. This type of wedding is not legally binding and spouses have the freedom to personalize the ceremony in such a way that it reflects completely their values and beliefs.
The content of a commitment wedding ceremony will vary from couple to couple and is always tailored to the needs of each individual couple. The ceremony can be as traditional as you wish, or relaxed and unstructured.
A symbolic marriage ceremony can be performed by a pastor, an Italian officer or a family member… and you can include personal vows, favorite songs, poetry, religious elements or pagan rituals.
In addition to the above, symbolic/non-denominational ceremonies can be performed in the most spectacular settings such as a medieval courtyard, a beautiful vineyard, or a romantic Italian garden.
Symbolic or Commitment ceremonies are a perfect choice to celebrate your wedding in Italy.