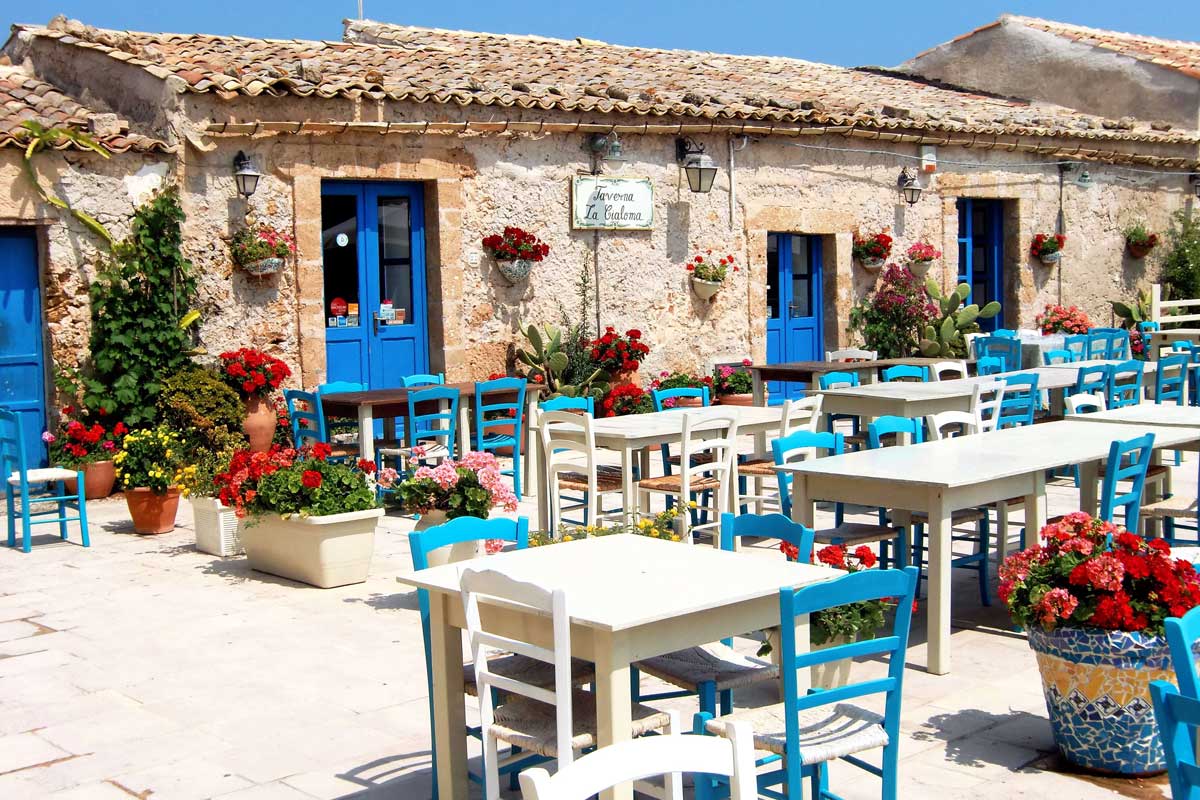 Marzamemi
Marzamemi is a charming little village on the southern coast. It is a rather sleepy place during the winter months, but in the summer,  it becomes a popular holiday and wedding destination.
Marzamemi is full of lovely restaurants and venues for smaller and larger affairs. Some couples choose to hold their reception in a picturesque piazza (main square), some prefer the Mediterranean Sea as their background.
Whichever one is your style, one thing is sure, Marzamemi is not going to disappoint you. Weddings in and near Marzamemi are full of character and real Sicilian glamour.
More Info

White fountain beach villa

This charming property offers a lovely setting for small and medium-size parties.