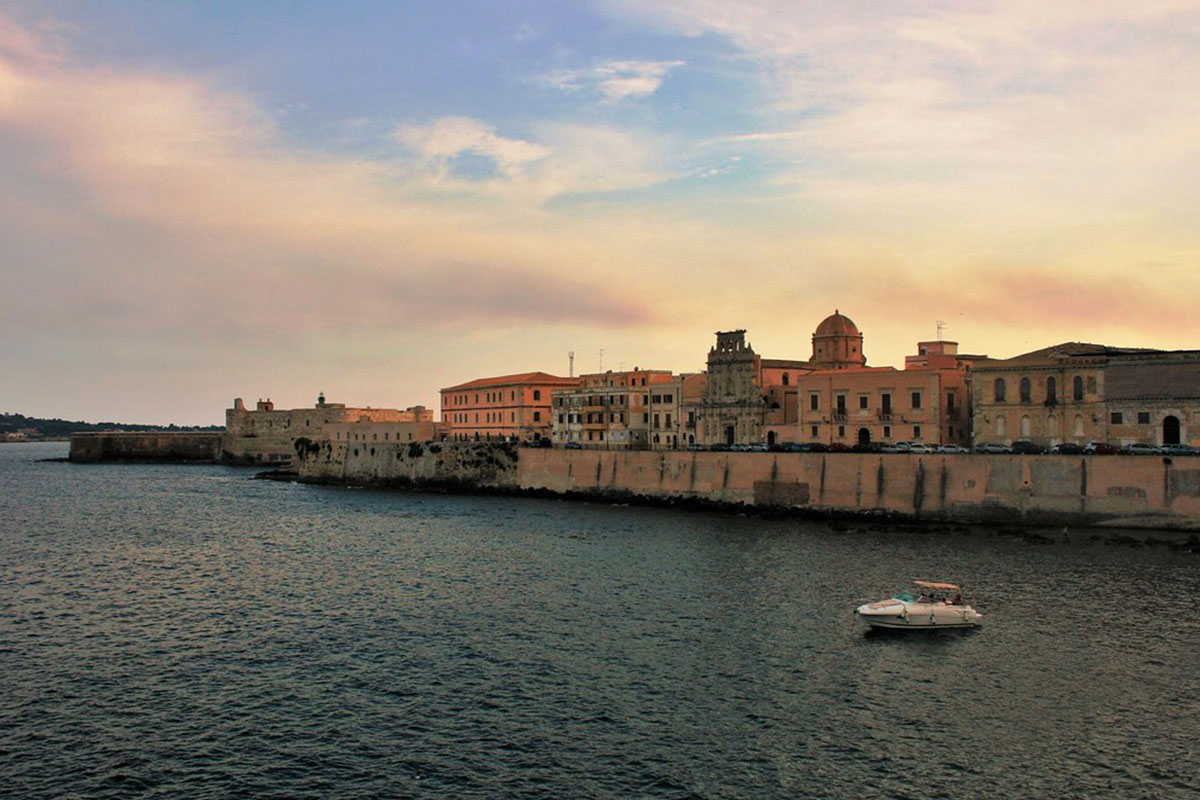 Siracusa & Ortigia
Siracusa is an ancient city founded by the Greeks, in approximately 800 BC. Thanks to its strategic position, it quickly became an important cultural and commercial spot and one of the most important polis. In and around Siracusa you can see many traces of ancient history, mostly temples and theatres but also arable buildings.
The area surrounding Siracusa is unspoiled countryside with fields and forests that turn into sandy beaches. If you're looking for a relaxed, understated celebration with good food and an intimate atmosphere, then one of the masserias, agriturismos or castles in this part of the island could be your perfect wedding venue.
There are also plenty of charming villas, both seafront and in the countryside, where small and medium wedding receptions could take place. What's more, Siracusa has authorized some unique and beautiful places for civil wedding ceremonies.
The oldest and the most interesting part of Siracusa is Ortigia. It is an island connected to Siracusa by two bridges. Ortigia is beautiful and full of Sicilian charm. The tiny streets are the result of Arab occupation, interspersed with Greek and Roman temples, churches from all periods and some of the best examples of Baroque architecture.
All of this is mixed with endless bars and cafes and surrounded by the emerald sea. As for the wedding, Ortigia has a cathedral that used to be a Doric temple. During the Byzantium era, the spaces between the columns were sealed to turn it into a Catholic church.
Over the years, it has been continually refurbished until what once used to be Athena's temple is now a magnificent late baroque cathedral featuring sculptures by some of the greatest Italian artists.
If you are like the idea of getting married in a Roman temple, Oritigia has more treats for you. While there are several, I will focus on the one I find the most astonishing. Chiesa di San Giovanni Battista, known also as an Open Church (Chiesa Aperta) in Ortigia is incredibly unusual and unique. It could be an ordinary church but… without a roof! It's a beautiful stone building that dates back to the 4th century and was one of the first Catholic churches in Sicily.
The fact that it has no roof means that you can legally get married with a catholic ceremony and have an outdoor wedding at the same time.
More Info

White fountain beach villa

This charming property offers a lovely setting for small and medium-size parties.