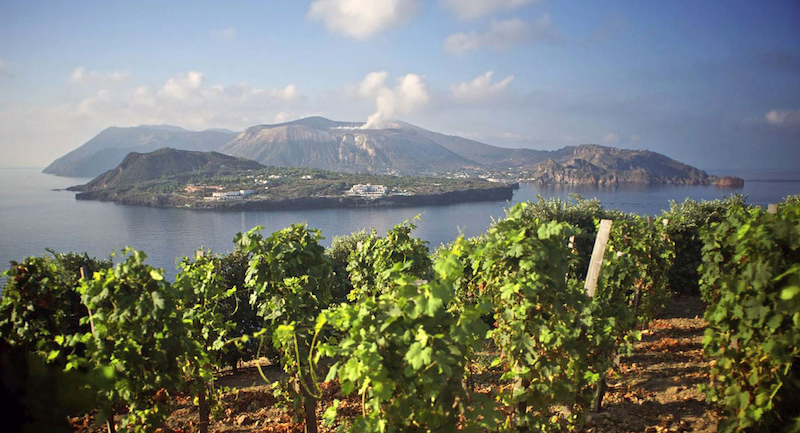 Sicily for Wine Lovers
Vineyard wedding in Sicily? Why not! You are spoiled with many different choices here.
The two main grape cultivation areas in Sicily are the Western area between Palermo and Agrigento and the slopes of Etna on the eastern coast. However, thanks to the mild and warm climate of Sicily you can find smaller and bigger vineyards with stunning original palmentos scattered all over the island. Contact #teamdazzled for info on vineyard wedding in Sicily and in the meantime let us take you on a very tasty journey through Sicilian countryside
The largest island in the Mediterranean, Sicily has been occupied by many cultures throughout history, with each group bringing their own unique architecture and practices for either good or harm. These cultures also brought with them their native crops, in hopes of cultivating a piece of their homeland on the island. The Greeks brought olives and grapes. The Romans brought wheat (lot's of it!). The Moors brought sugarcane, along with lemons and oranges, as well as pistachios, and implemented a new technique called irrigation. With all this influence, Sicily has become an agricultural phenomenon. And for the native grapes of this region, the resulting wine and the winemakers who coax them into existence, it is a veritable Dionysian given gift.
We're currently experiencing a boom of Sicilian wines on the European and American markets, making this the ideal time to celebrate these wines from a land of hilly and mountainous terrain, excellent elevation and hillside vineyards with wonderful sun exposure. The wines of Sicily have a true personality all their own and are often quite affordable. So let's get into it!
There are twenty-three DOC zones and one DOGC. That's a lot for one volcanic outcropping. Let's talk about two main grapes that make Sicilian wines so special.
Nero D'Avola, Sicily's pride and joy, is the most widely planted red wine grape on the island. Thought to have been brought over from Calabria – the grape is also called Calabrese by some winemakers – wines from this grape can take on many forms depending on where the grape is grown. Nero D'Avola always has a nice, deep color and can have a significant tannin structure. Some of the wines can be vibrant with cherry and plum fruit while others (usually the more expensive examples) can lean more toward baker's chocolate.
Catarratto is the most widely planted white wine grape in Sicily and the second most planted in all of Italy after Sangiovese. Along with Grillo and Inzolia, these three have traditionally been blending partners, and they're the source of some of the best low priced white wine from Italy.
And while the blend is delicious, for about a decade now the winemakers of Sicily have been isolating Inzolia and Grillo and making single varietal wines from these grapes, letting them shine. Grillo is a bit lighter than Inzolia, which has a nice soft weight. As for Catarratto, it is still often being used for blending in small amounts with the new Sicilian fave Chardonnay.
Those two grapes make the basis for Sicilian wine production, if you want to find out more why don't you have a look at our little video -chat with Louisa Errante a wine lover and founder of Cantina Palu.
Or when you come to Sicily we book you an exciting wine tour with one of many professional sommeliers from the area.