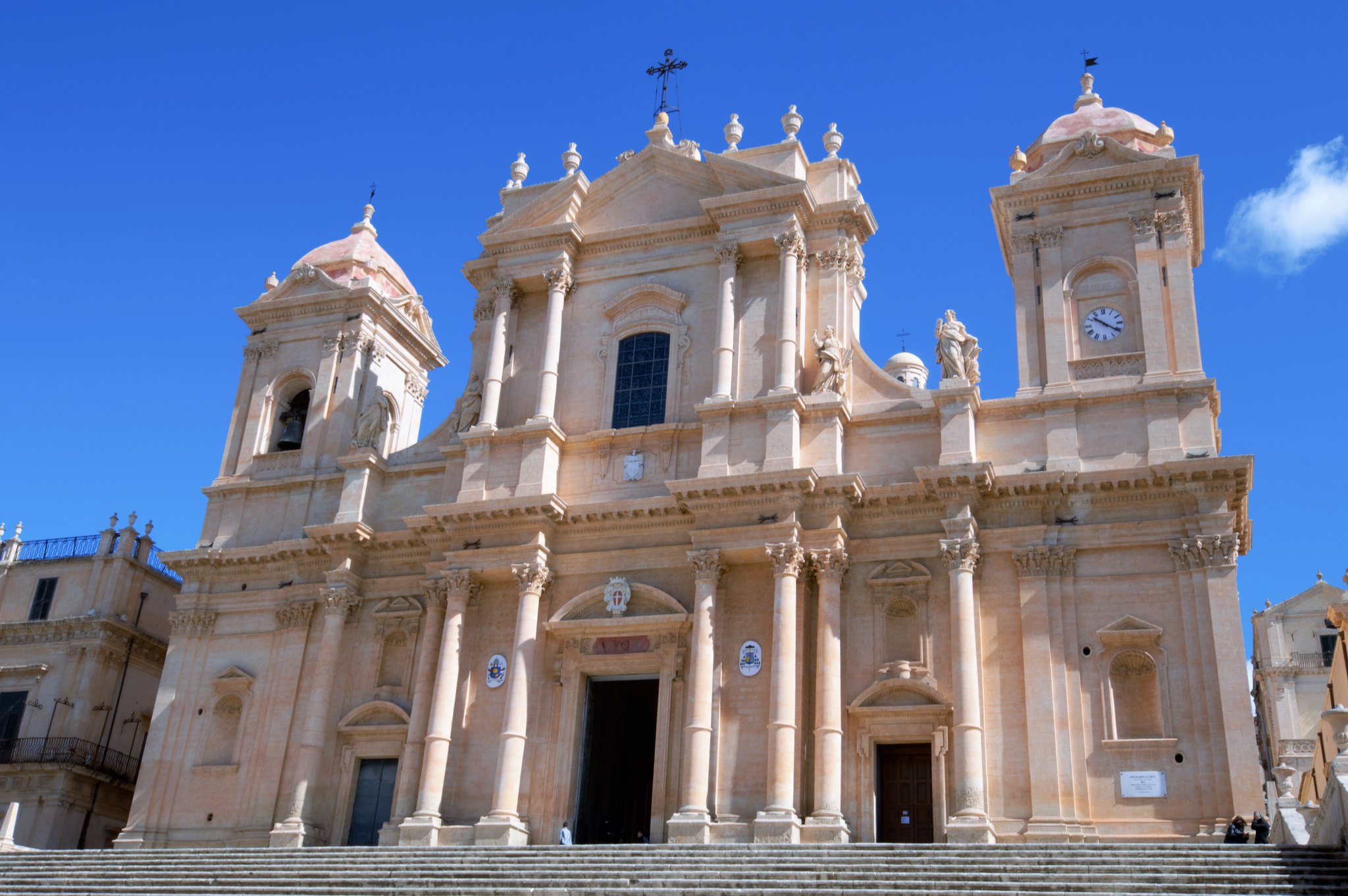 Baroque Wedding Extravaganza in Southern Sicily
Today's Noto is a picturesque town at the very heart of Sicilian baroque, famous for its romantic architecture, stunning Cathedral, and baroque palazzos appropriating this magical town's center. Together with neighboring towns, Scicli and Modica, Noto has been added to UNESCO word's heritage list, now known as The Baroque Valley. This area is becoming increasingly popular with destination wedding couples searching for places rich in Italian and moreover, Sicilian culture and history, bringing an especially memorable romantic vibe to their wedding reception.
Although it is lovely to have an outdoor wedding in a vineyard or against a castle backdrop, how amazing would it be to marry the love of your life in a place knowing that you are walking on the same streets like so many richly important noble people before you, in a historical place on an island with so many facets? Noto can provide you with all that dreamy feeling.
Sicily all over is steeped in beauty, nostalgia, and romance but a truly fantastic wedding event, in the richly elevated area of Noto, on green hills overlooking the Ionean sea, combines dream elements of romance and history in a modern world. For instance, for a Catholic marriage, you will enjoy a spectacular ceremony in the previously mentioned Cathedral of Noto, with a grand staircase and beautifully white interior decorated with ethereal frescoes and golden sculptures. If you prefer a civil wedding, Palazzo Nicolaci is just next door, with it's enhanced baroque soul seen through hand-painted interiors and gorgeous balustraded balconies.
Tourists and visitors from all over the world come to southern Sicily for its marvelous architecture. The Sicilian baroque is a trend that surely left a mark on the architectural landscape of Europe. However, it is good to remember that the story of Noto and smaller towns in this area did not start in 1800. Long before anyone had even heard of baroque, or any other architectural style, long before the countryside of Noto had been dotted with grand mansions and villas belonging to important landowners and princes, this place was the cultural center of Sicily. 
There are very few places in the Noto area that remind us of the pre baroque past. There is only one that unites and represents both eras of Noto's greatness equally gracefully; Borgo Alveria. Constructed in the 18th century on the ruins of a medieval monastery, the great estate that today is a lovely 4-star hotel showcasing picturesque, original features such as the entrance arch from 1624 and the stalls from the 15th, 16th and 17th century. Borgo Alveria is situated inside the natural reserve, among thousand-year-old olive trees, agaves, and Figo di India plants, making this venue not only serene and romantic but wonderfully photogenic. 
This place is not only an oasis of peaceful tranquility but a piece of Sicilian history. Reminiscent of a great past which you can feel and see so vividly here. It is completely secluded with only one road coming in and out, surrounded by wild nature and ruins of an antique town destroyed many centuries ago. At the same time, it's proximity to today's Noto makes it a perfect spot for a destination wedding weekend combining two amazingly photographic locations, Baroque Noto….. and Noto Antica!  
Now that unforgettable Noto has you wrapped in its amorous warmth and you are excitedly scribbling your guest list, we will finish up with a taste of what we have planned for your indelible destination wedding.
To give your guests a real taste of Sicily, we suggest a  welcome drink, on there the first day in an unforgettable rooftop bar, overlooking a panorama of stunning baroque copulas. The welcome evening followed by your unforgettable bespoke destination wedding ceremony in either, the dreamy Cathedral de Notto or one of the sumptuous central Baroque palazzos. As well as in Palazzo Nicolaci, you can choose to celebrate a civil wedding in Noto at palazzo Ducezio. Your personalized ceremony is followed by joyful celebrations Sicilian style, with an abundance of food, drinks, and dancing until early morning.  The memorable finale to complete your wedding weekend, will be either, an unexpected group picnic in an archeological park across the road from Borgo Alveria or perhaps a pool party under the trees!
Whatever you decide to do, the charming surroundings of nostalgic Noto will undoubtedly provide an unforgettable experience for your wedding in Sicily. 
Dazzled suggests Borgo Alveria as a favorite venue because the Borgo has many gorgeous areas to choose from, Separate nooks and open spaces especially suited to each element of your wedding reception on a vast yet intimate 13-hectare estate. There are courtyards, gardens and pool areas, each is unique spaces and with their own character and while having only 13 bedrooms, Borgo Alveria can be filled with your dearest people for a night or two or it can become your private residence in the middle of wild nature, especially extravagant if you are alone with your partner for an intimate symbolic ceremony for two, but equally charming with a group of friends and family.
All these thoughtful elements together create a luxurious country resort, an unforgettable escape, and the nurturing feeling of home at the same time. We are and were totally 'Dazzled' by the place itself, the atmosphere it creates  and by the super generous and lovely people who run it. There are many beautiful Borgos in Sicily but this one is truly one of a kind. 
Spoil yourselves and 'Dazzle' your guests with a one of a kind destination wedding in beautiful Noto on unforgettable Sicily.