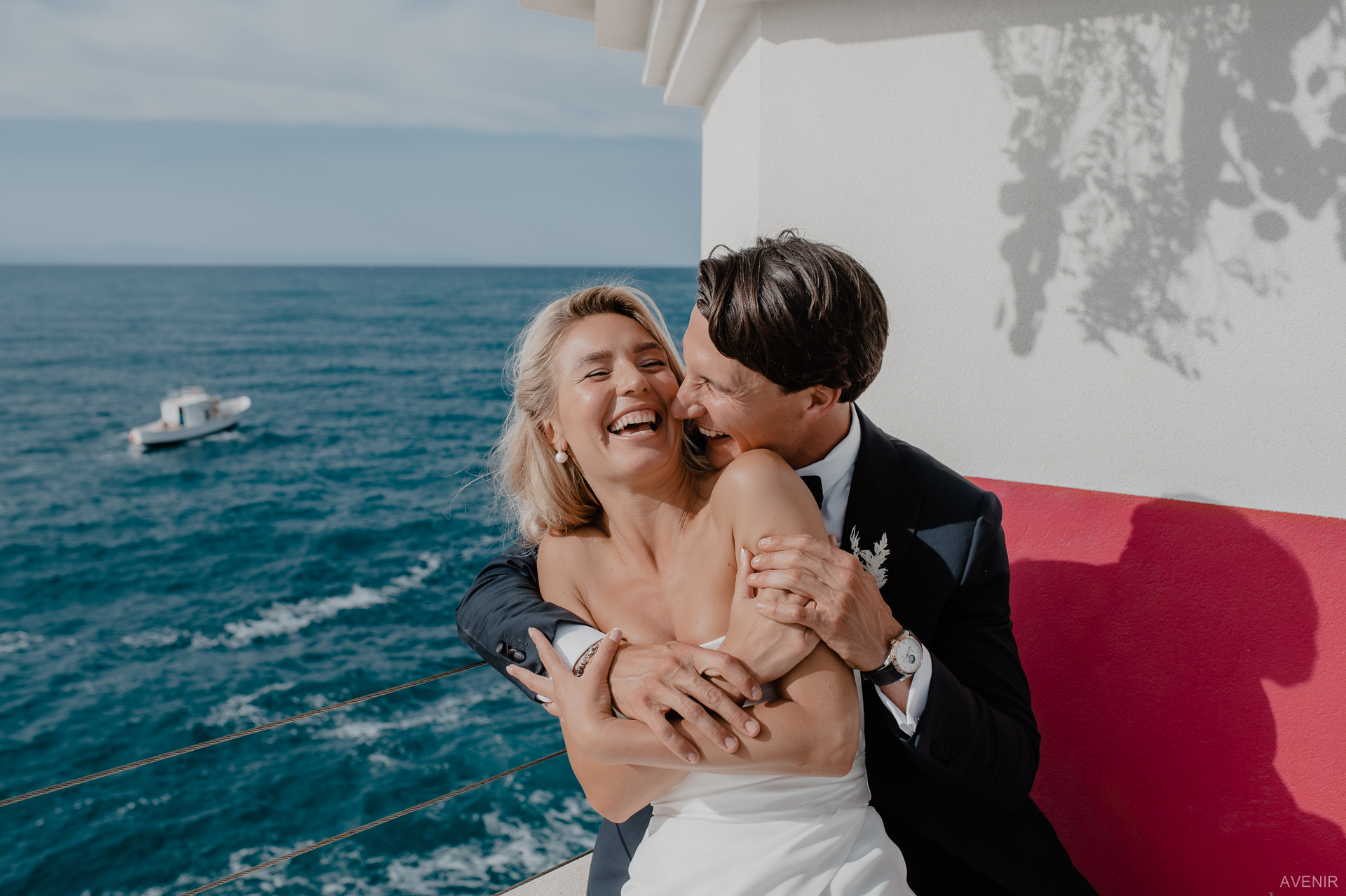 FIVE reasons why you should choose Sicily for your Destination Wedding
Food
Sicily's complex history has left its mark in the island's architecture, its culture, and its customs, but nowhere is it more evident than in its cuisine. Sicilian cuisine is a true tapestry of all invader's cultures.
The Greeks brought grapes and olives and introduced the resident population to winemaking. The Romans then brought fava beans, chickpeas, lentils, and varieties of pasta. They deforested vast swathes of the hinterland, planted wheat in the fertile soils, and transformed the island into "Rome's breadbasket".
Arabs brought almonds, aniseed, apricots, artichokes, cinnamon, oranges, pistachio, pomegranates, saffron, sesame, spinach, sugarcane, watermelon, and rice. They expanded the island's palate with flavor combinations that are now considered typically Sicilian, such as the sweet and sour mix of raisins and pine nuts that can be found in many favorite Sicilian dishes.
Sicily's love affair with sweets and patisserie also began with the Arabs, who introduced ice cream and granita (made with snow from Mount Etna), marzipan, and candied fruits. They revolutionized farming techniques, built cutting-edge irrigation systems, mass-produced dried pasta and distilled grape must create grappa.
The Normans and the Swabians brought northern European innovations including rotisserie and fish-curing techniques. The French, meanwhile, brought culinary sophistication in the form of the Monsú chefs who worked in aristocratic palazzi across the island.
Apart from putting the final touches on sweet specialties such as the cassata, the Spanish brought many vital ingredients to today's Sicilian diet. The New World provided chilis, sweet peppers, tomatoes, potatoes, and maize, and all of these were incorporated into existing recipes.
Today, you will eat very well all over Sicily. One telling characteristic is that you will rarely eat anything that has not been produced within a few miles of where you are sitting. The freshest fish and seafood on the coast, the tastiest meats and cheeses in the interior, and a huge range of vegetables, fruits, and fungi, all with a richness of flavor that you just don't find at your supermarket back home.
Whether you prefer the traditional fare of the simplest local trattoria, or the more sophisticated and elaborate dishes on offer in Michelin-starred restaurants, such as the pride that Sicilians take in their cooking that you will rarely if ever, be disappointed.
2. CLIMATE
Sicily is an island located in the middle of the Mediterranean Sea, a few hundred kilometers from the North African coast. Because of its location, the island has a Mediterranean climate, one of the most pleasant in Europe, with mild, wet winters and hot summers because of the south wind (sirocco), which is a hot, dry wind that blows from North Africa.
Even the spring and fall offer a continuation of the warm temperatures typical of summer in addition to long hours of daylight and sunshine. The rain is mainly confined to the winter months and autumn.
The southern part of the island turned towards Africa, is also the hottest and driest. On the summit of Etna – exceeding 3,300 meters above sea level – the snow is usually from December to March.
The average yearly temperature is over 20 degrees Celsius.
3. Location choice
again big thanks to the invaders who took over the island. The architectural diversity you'll find here you won't find anywhere else.
Because of Sicilians' rural tradition, you will find endless masseria's and mansions, vineyards and wineries, smaller and bigger feudo's, tenutas, manor houses, castles, noble villas, country houses. Near the sea is endless tonnara's- most of them a few hundred years old. In the cities, you will find stunning baroque palazzos- reminiscent of a very rich past. All over Sicily, you will find top architectural gems, old and modern. Many of the grand majestic buildings have been renovated recently and now are open as hotels or wedding venues. We even have lighthouses and observation towers turned into wedding venues here.
4. Accessibility
Two major international airports are served by more than 20 international airlines.
Palermo and Catania, plus there are two others Trapani (West) and Comiso (South), if you stop in Italy you can fly to those airports too. They are served mostly by low-budget airlines and do flights within Italy but you can also get to Trapani or Comiso airports from Poland, Belgium, Spain, Hungary, Germany, Latvia, and even the UK!
5. Excursions
All possible and imaginable excursions- they may be related to movies made here like GodFather, for instance, naturalistic like Gole di Alcantara or Lagetti di Avola, food tourism- you can come and see how mozzarella is made, go picking olives, participate in grapes harvest- La Vendemia, have wine in all shape and form from traditional Nero d'Avola to sweet liquor wines from Pantelleria for example.
In Sicily you can do all kinds of water sports from diving to water skiing, parachute, bungee jumping, golf, helicopter ride, hiking on volcanoes, having an afternoon on a yacht chasing dolphins. Once you get tired you can relax in the stunning and quiet countryside or… go out and have fun in one of the beautiful and super lively cities like Palermo or Catania.
Sicily has something for everyone!