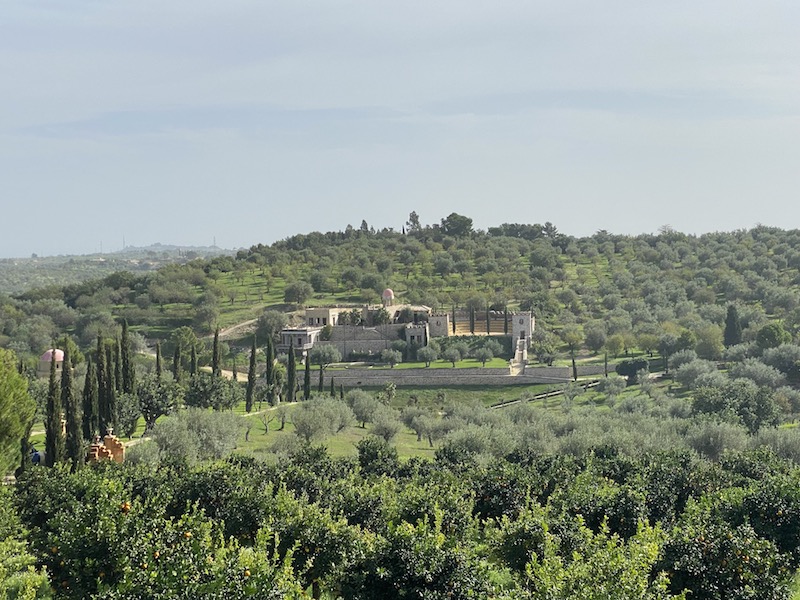 Manor houses, tenutas and other treasures of Noto
Noto is on the 'must-see` list of every guide/blog/book written about Sicily. This town is rightly called a Jewel of Sicilian Baroque.
Noto we experience today is actually a reconstruction of an ancient city that gained its importance in Roman times. Throughout the centuries Noto has always been an important hub for Sicilian administration. All important royal and noble families of Sicily would have terrains and residencies here. The other very important group in this place was the clergy. All those princes and princesses had elevated needs regarding their souls. Most of the residences would have their own chapel which shows how important religion actually was in their lives. Imagine this rich medieval town- a cultural hub full of aristocracy and bishops. With monasteries and churches literally everywhere.
Some may say that this social structure actually has blocked the development of Noto itself, because when other places such as Siracusa or Catania have grown and developed thanks to the trade and artisans, Noto remained pretty close. However, despite the lack of trade possibilities or development of the craftsman community, Noto remained super-rich and important to Sicily's administration.
In 1693 a horrible earthquake destroyed the eastern and southern part of the island including Noto. Many lives were taken in this event but those who remained wanted their city back, even more beautiful. Thanks to its inhabitants Noto was moved closer to the sea and totally reconstructed on different grounds. This fact allows us to admire the reminiscent of Noto Antica- which is how the original city is called now on the outskirts of today's Noto. The reconstruction period was the time of baroqueism in Europe and thanks to the earthquake we can now admire the fabulous baroque architecture in eastern Sicily. Noto is an absolute gem in the baroque crown of Sicily. The city center is made of palaces and cathedrals, grand staircases, decorated townhouses, cherubs, and goblins watching you from every balcony and every balustrade. If it wasn't for modern cars you would not know that it's the 21st century. The atmosphere of aristocracy and nobility is still very present here.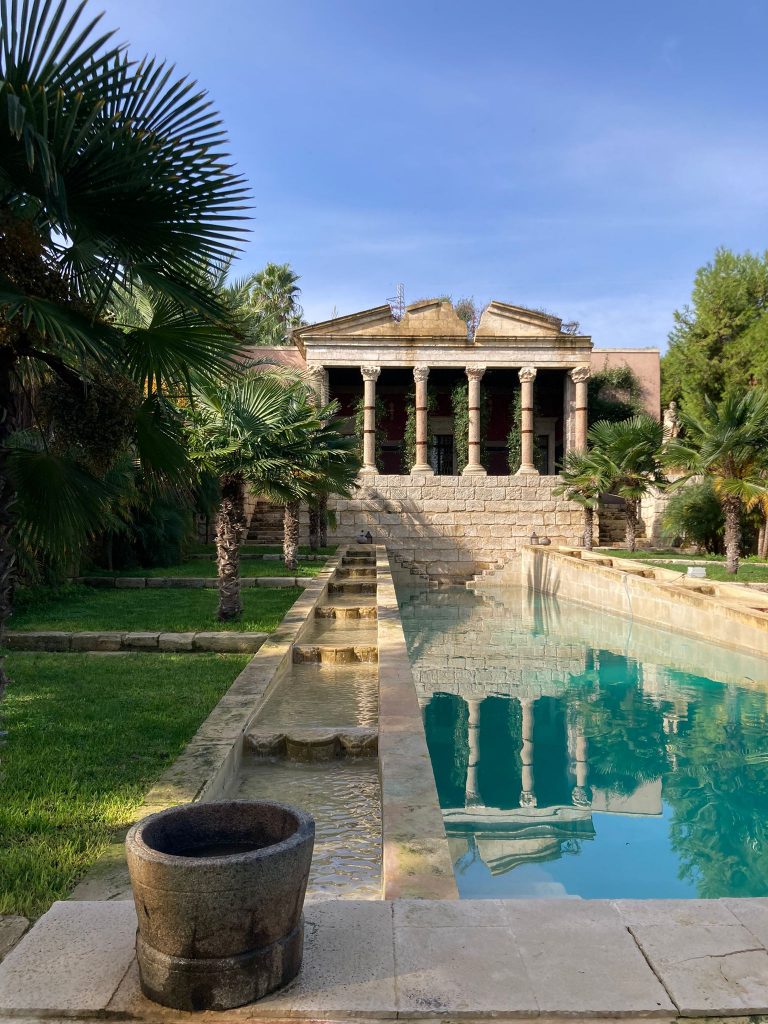 Just like the city center, the countryside surrounding Noto is breathtaking. Acres of land, the unspoiled Sicilian country with bright and dark green succulents, yellow crops, and turquoise water on the horizon. Occasionally between the hills, you can find gems that leave you with an open mouth. Impossible to find, super exclusive boutique hotels, tiny resorts, and private villas that make you feel like you're in Luvr. We, myself and Emily are very lucky to have discovered some of these places. Most of them are accessible only via recommendation. Super luxury private homes, ex manor houses filled with art, renovated masserias, tenutas and vineyards. We have seen places that could easily compete with Dimora Delle Balze for beauty and charm. Most of these places are super private and exclusive and you cannot hire them just from the internet. Those are exactly the ones we love to use for your special event. Borgos, masserias and all other types of villas work amazingly well as venues for small and medium-size weddings. Most of them would have a pool and they are renovated to provide every comfort but at the same time they are kept in the spirit of 'old times'. Just imagine your wedding reception in a medieval Borgo or in front of a Roman temple. Yes, there is a location with an authentic roman temple in the garden. These are things that no other place in the world can offer. You can go to Greece for the temples, Spain for the sun and France for the food. But the concentration of monuments of enormous historical value, combined with delicious and various cuisine and hot African climate can be found only in Sicily. That is what makes it so special. That is what makes Sicily a perfect destination for a wedding or any other type of event!