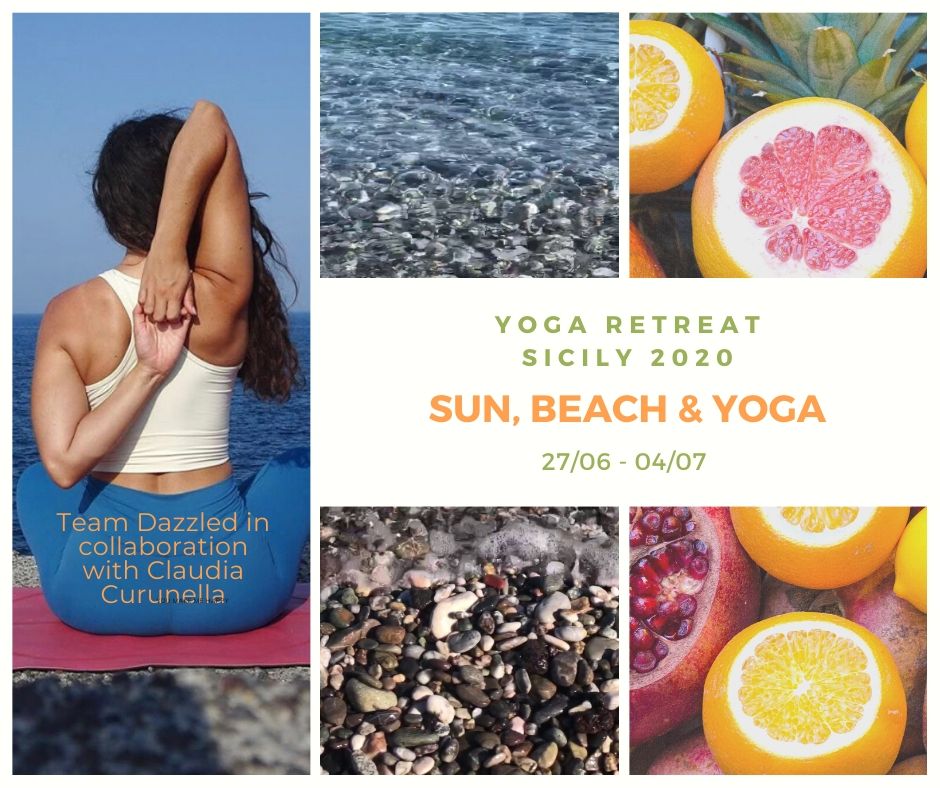 Sun, Beach & Yoga
– Yoga Retreat in Sicily 2020.
We have been talking more about weddings lately, but Dazzled is not only about weddings. Dazzled is about unique experiences on our beloved island: Sicily. Since the recent months have been so tough on all of us, we came up with something extraordinary to smoothen the process of getting back to normal and minimize the shock of 'coming out of the lockdown'.
For now, it is only available for people who live in Italy, but we really hope that by the end of summer 2020 we will be able to invite people from other countries as well to join us on this magical journey to the inner self.
We believe Yoga is the right way to find balance and make peace with ourselves and the world around us. It teaches us to accept everything that comes our way and to be grateful. We also believe that there is nothing more relaxing than the sound of waves, especially if listened to surrounded by a lush Mediterranean garden full of olive trees and exotic flowers.
Our newest project combines two of the most tranquilizing elements to help you unwind and let go of all the stress brought upon us by recent events.
Dazzled in collaboration with fantastic Claudia Curunella are excited to invite you to a Yoga Retreat in Sicily 2020. Unique accommodation in a beachfront villa, BIO & 0 km local food, yoga and meditation every day are our way to recharge the batteries and get ready for busy times ahead. If you currently live in Italy and would like to participate in this unique opportunity contact us asap as the number of participants is limited.
"Yoga means addition – addition of energy, streanght and beauty to body, mind and soul "
Contact us for more information – https://www.dazzled.it/contact-us