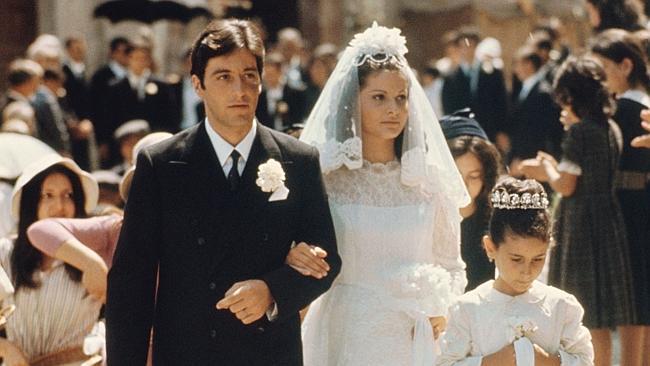 The GodFather Wedding
The Godfather films are classic, they are absolutely timeless and will continue to stun the future generations. The Godfather created the myth of Sicilian mafioso that is still so popular even after all those years (the film came out almost 40 years ago). The trilogy about the Corleone family has been awarded at film festivals, appreciated by critics, and absolutely loved by millions of people all over the world (including us ;). There is no secret why. Francis Ford Coppolla has made an absolute masterpiece out of Mario Puzzo's novel.
Although the action takes place mostly in NYC, there are many very Sicilian aspects to the whole story. As Godfather fans living in Sicily, we would love to share some insights.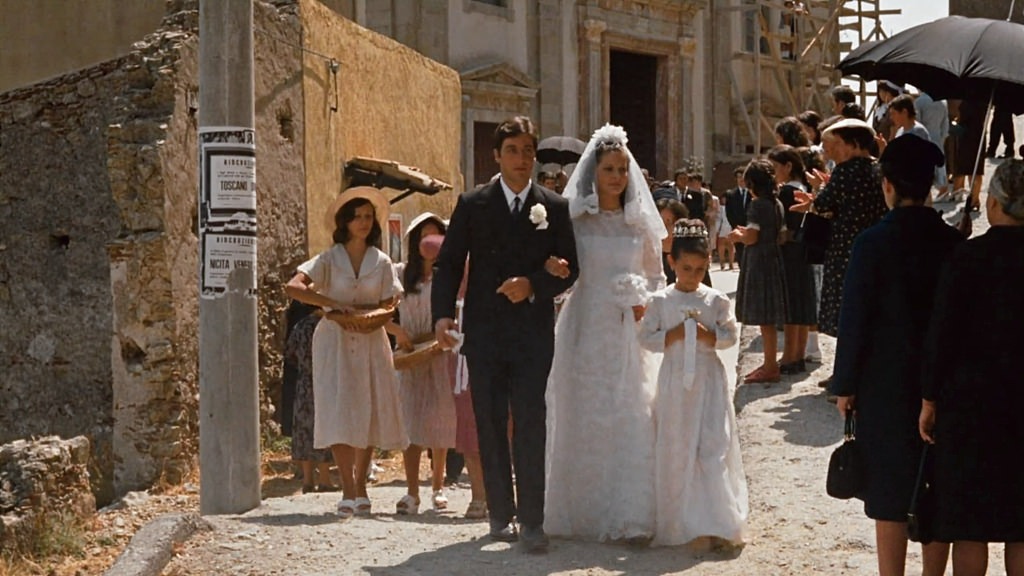 Let's start with the first, the most obvious one. Corleone is a town, not a surname.
When small Vito arrived at the checkpoint on American soil, he said to the lady 'Vito Andolini di Corleone'. The lady wrote it down as Vito Corleone and here it was. The infamous name of the best-known criminal in the story of cinema was born.
The town of Corleone sits right in the middle of the island of Sicily. It's far away from the coast, and therefore any commercial activity, it is surrounded by hills of hard turf with no grass on it. It has a proper desert all around it, and let me tell you, you would do anything to get out of there. Especially if you were sentenced to be killed by a local mafia boss. Luckily we do not need to go all the way to Corleone to see some of those wonderful views of Sicily showcased in movies.
I think the director had as much love for this inland ghost town as I do, meaning no love what so ever.
He did instead fall in love with another Sicilian town and he decided to film Sicilian scenes of The Godfather in Savoca. It was a great decision indeed. Savoca is situated high up on the hill, (330 meters above sea level). It's an antique small town with cobblestone streets, stone medieval buildings, and tiny shops where craftsmen sell their produce. Even with all the fame and tourism that came to Savoca after the Godfather was released, this place remained as FF Coppola has found it. I don't think it changed much in the last hundred years to be quite honest. Savoca is like Sicilian utopia. An idyllic village, where everyone knows each other and elderly sit outside their houses in the afternoon and watch the world passing by. This place really gives you a picture of how it used to be at the beginning of the twentieth century and what life was like for those born in the Sicilian countryside. No wonder Savoca has become the Corleone family place or origin in the movies.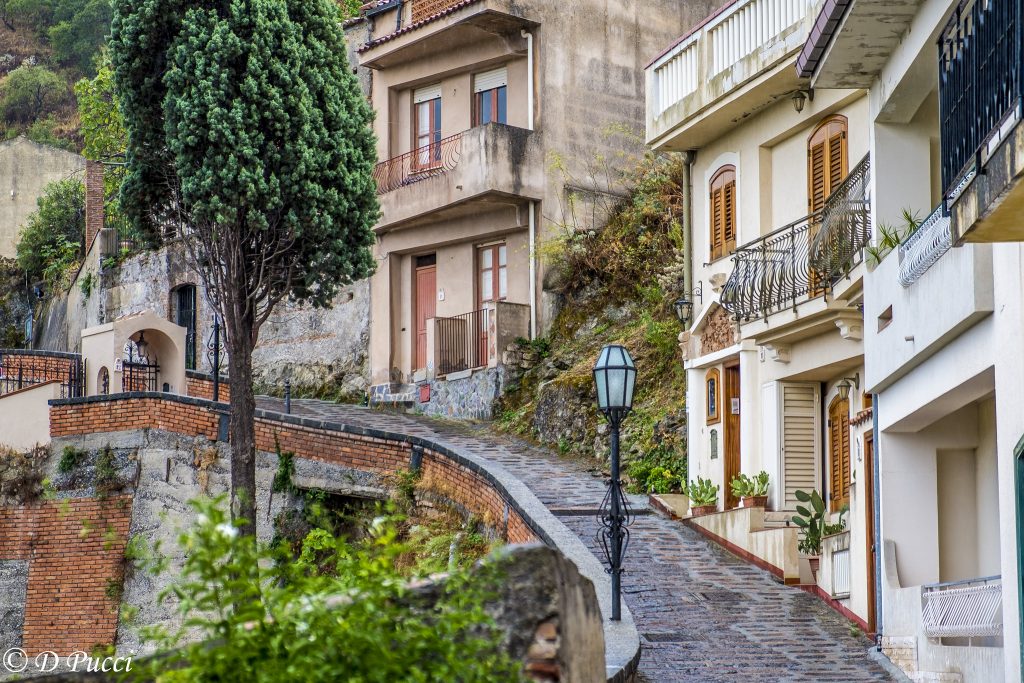 Some pretty important plot scenes have been filmed in and around Savoca. Who doesn't remember the famous 'chiacchierata' – chat between Michel who has just arrived in Sicily and Mr. Vitelli- Apolonia's father. This bar, the church where Apolonia and Michel got married, and even the villa where they used to live. All those places still stand and are relatively close to one another. Before you ask the question, let me answer it. Yes, it is possible to recreate Michel and Apolonia's wedding, and it can be done in exactly the same places.

Emily and I both love the Godfather and we totally understand all the inquiries and requests about the Godfather themed wedding. We think Godfather themed weddings can be a great way to incorporate some elements of Sicilian folklore into an otherwise standard celebration. Don't get me wrong. Each and every one of our weddings we have organized is special and unique, as much as special and unique are the people getting married but a Godfather wedding in Savoca is something extraordinary.
In answer to your requests, we have prepared a hypothetical Godfather wedding day time plan.
Godfather wedding day
5:30 pm Catholic Wedding Celebration in Santa Lucia's Church
6:30 pm the procession walkthrough Savoca (the couple and guests behind them)
6:40 pm arrival at Bar Vitelli. Welcomed with Sicilian tarantella played and sung by musicians in traditional Sicilian outfits traditional instruments
7:00 pm toast for bride and groom
7:15 pm transfer to a secret location- The Godfather's Villa (the guests, couple stays in Savoca for photos)
8:00 pm guests arrival at the Villa welcomed by 'Speak to me Softly' played live on a violin + male vocal singing 
8:05 pm guests enter the villa and the cocktail reception start
9:00 pm bride & groom arrive, welcome speech
9:10 pm the dinner is served with background music 
10:30 pm cake cutting moment
10:40 pm the first dance with a firework display in the background
10:45 pm the bar opens and DJ takes over
Drinks & dancing
2:00 am carriages to guests accommodations 

Get into The Godfather mood: https://www.youtube.com/watch?v=l7I19W5q7uE