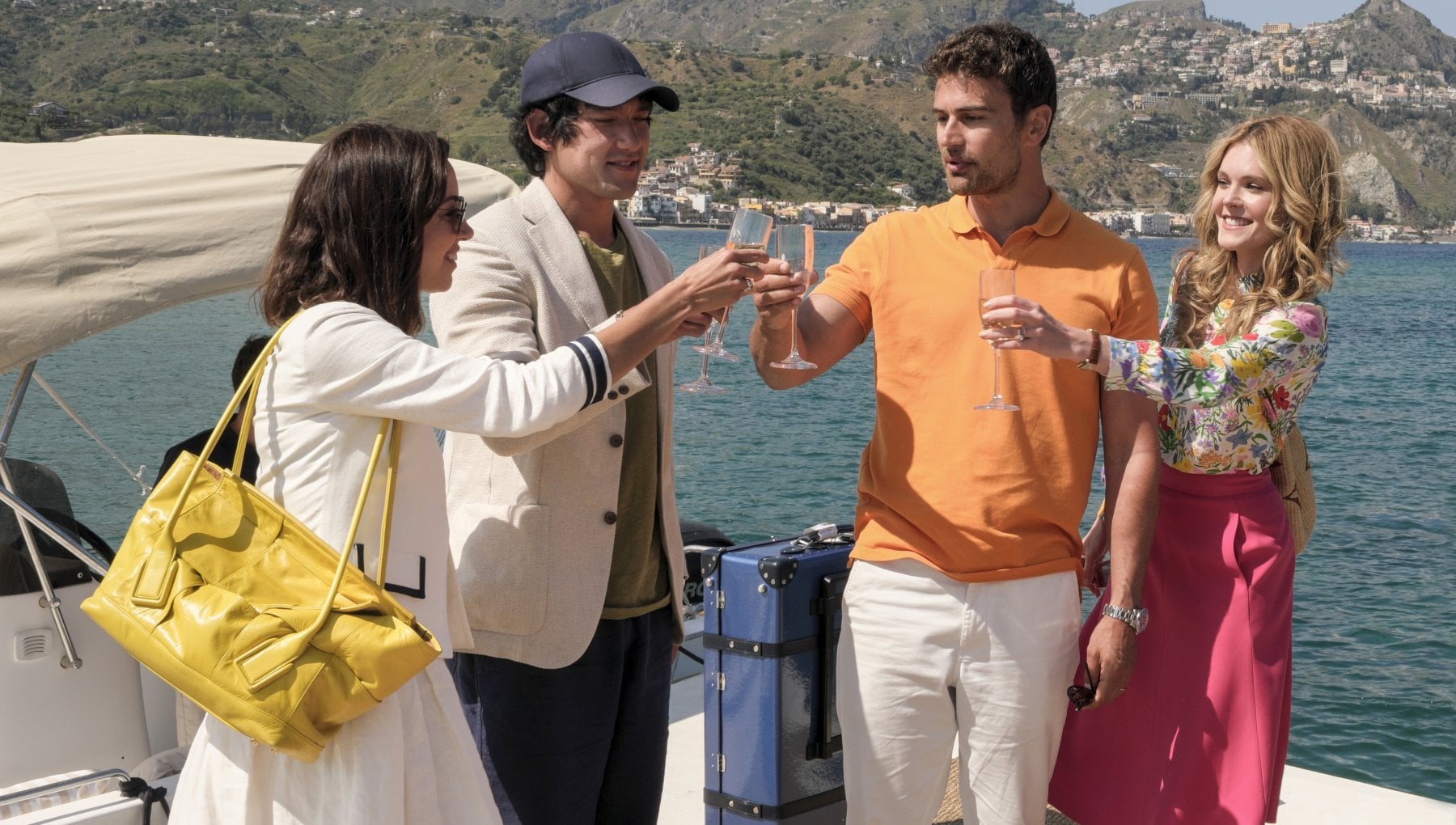 White lotus 2 filming locations that make great wedding venues!
The second season of White Lotus is out and it made us think of a summer long gone… Luckily, Sicily- the destination of second two of HBO hit series, is a sunny island and can be visited and enjoyed all year long. It is also closer than some may think.
Although it looks super exotic, Sicily is in Europe, in Italy to be precise.
If you are in a mood for a fancy trip to the largest island of the Mediterranean- full of natural beauty , history, art, top notch architecture accompanied by delicious food and top quality wine.. then buckle up! I'm taking you to Sicily and we will follow the steps of the directors of
White Lotus to discover the hottest locations used in film and see which of them will make a great event venue! Just so you can make your own super production here! First and the most important is definitely the Four Seasons known also as San Domenico Palace. This gorgeous hotel is set in a mediaeval monastery with cloisters and garden overlooking Mount Etna and Giardini Naxos Bay. The hotel has 111 bedrooms and suites that are state of art. Luxurious fabrics, antique furniture and unique panorama. An Italian dream came true.
When hired in exclusive San Domenico becomes a perfect setting for lavish and grand celebrations. Exquisite cuisine, breathtaking views and an architectural gem make for a perfect venue and Taormina's cosmopolitan vibe will make all guests feel at home. If you want your wedding to be over the top and Extravagant this is your place. You can have a wedding there even without an exclusive use but you will not be able to enjoy all
areas.
The second but equally as beautiful is Villa Tasca.
Fabulous majestic Villa from eighteen hundred surrounded by a romantic garden with lovely alleyways and charming spots where you can hide away from Sicilian sun.
Villa tasca – the one where Daphne and Harper stayed is a stately home. It has 4 bedrooms and stunning interiors as well as a great park all around it. This place can be rented out for a night of the party or for a few days and it's perfect for all size weddings. For a smaller size the beautiful chambers of the forts floor and if there are 60/80/100 guests or more the area right in front of the villa – truly Italian scenery in a heart of Palermo.
Noto is another place featured in The White Lotus series. This town has been home for clergy and noble families since it has been established. Natural disaster had changed the path of this place. It became a unique baroque jewel when wealthy inhabitants invited the best Italian architects after the earthquake in 1693. Today Noto' city center is on UNESCO
World Heritage List. What you can see in the series is exactly the Cathedral of Noto and corso Vittorio Emanuele. The city center is Magnificent but Noto countryside has some pretty cool locations too!
My absolute fav is Villa Elena and Il Tempio. An actual roman temple as a backdrop to your wedding, how does that sound?
Villa Elena is literally full of art and antiques, draped with heavy curtains, with some marble and gold elements. It's so over the top you can't believe it exists in the real world! but it is, and it looks even more majestic in person. Every detail, every plant, every furniture has been carefully selected. The overall effect is outstanding! Villa Elena and Tempio combined together are probably the most beautiful and unique wedding location one can imagine.
Mediterranean utopia.
After three of the most luxurious locations on the island let's see if you
Remember Al fresco restaurant with white tables? That's La Cambusa ladies and gentlemen. A restaurant in Giardini Naxos famous for its great fish and seafood dishes. Cambusa has many areas so you can enjoy a great party there regardless of the size. Also, there is a beach club adjacent to the restaurant which makes a perfect extension in the summer. The bay of giardini is lovely and the fact that they have their own little harbour only adds to the charm factor. And … you can arrive by boat to your ceremony!

Last but not least – Castello degli Schiavi, Fiumefreddo. An amazing example of rural Baroque. This castello- villa has been featured in The Godfather and the Godfather 2.
Today, there is a museum which can be visited but the villa also can be rented for an exclusive event. The courtyard, cellars, even the chapel can be easily transformed into a dining or dancing area.
No bedrooms on site but there are some lovely hotels nearby.

Which one of white lotus spots is your favourite? Are you up for a fancy resort wedding? So are we so let's get in touch!
E-mail: be@dazzled.it