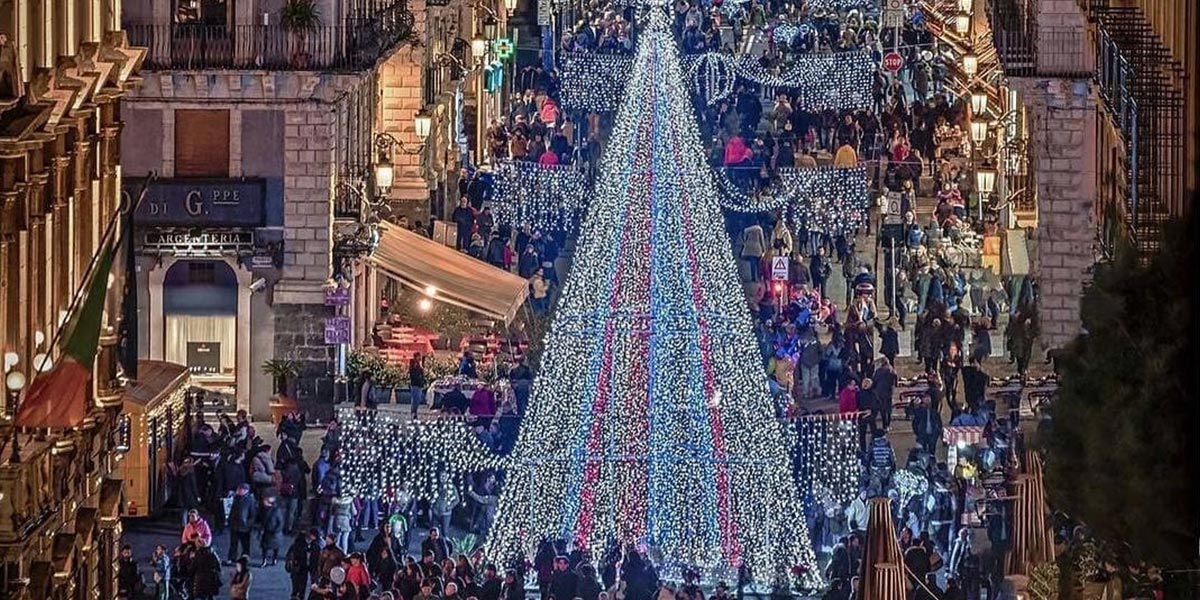 Christmas spirit in Sicily
End of December is a special time for most people. Even non-Catholics often celebrate Chrismas saying that for them it's not a religious thing but it's time they spend with their families. Whichever way we call it, this period does feel special, to everyone and anywhere. Sicily, as you know, is a part of Italy and Italy is a very catholic country. So the celebration of Christmas in Sicily is tightly connected to the Catholic Church and Catholic traditions. This doesn't mean that Christmas is less commercial here. On the contrary. The birth of Jesus is so celebrated here that it looks almost like the 4th of July in the US. The only thing missing is the fireworks.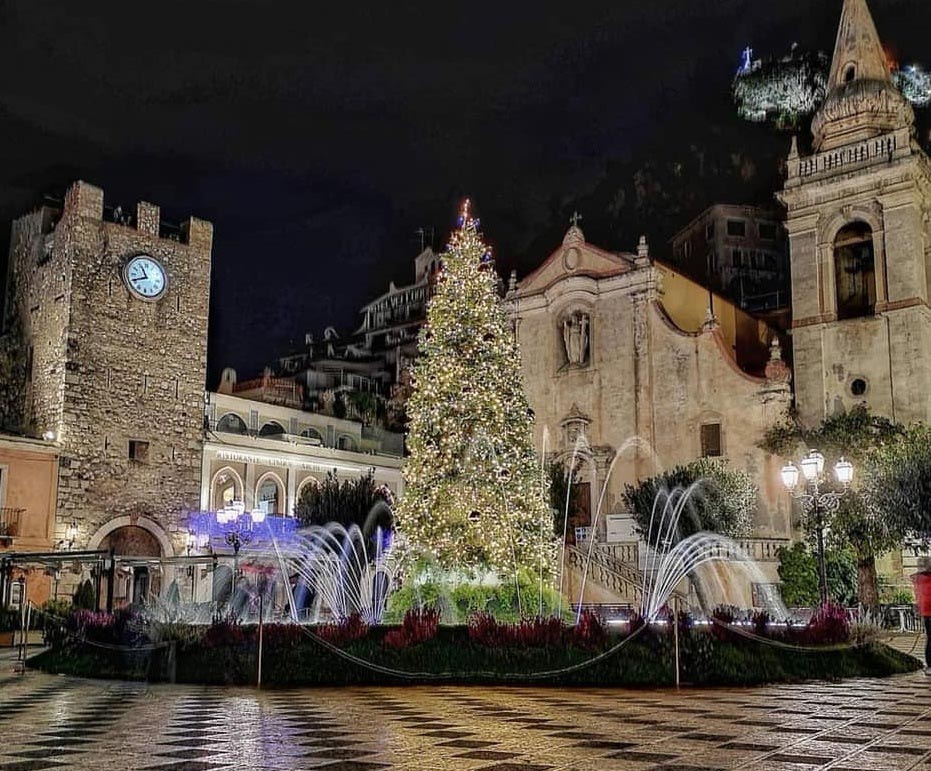 This year the flower shop owner told me 'people are crazy, it´s like everybody has decided that this year Christmas has to be special. Christmas trees are flying out the door'. On the tenth of December, you could not buy a decent tree so we decided to buy a fake one. It is a popular choice since the pine trees that grow on the island are not exactly the type you may put in your living room. We got the tree sorted eventually, so the first step is done. One of two elements binding Chrismas tradition in Western Culture sorted.
The other one is food. What we eat on Christmas is different in every country and region but the common thing for each and every one of us that we EAT. Let's talk about festive food in Sicily. Whoever has visited our sunny island knows that food is a very important element of everyday life.
Food during the Christmas period in Sicily is not too different than the food eaten all year round. There are however typical dishes served only at Christmas.
On Christmas Eve- the 24th traditionally there isn't any meat on the table. The main dish is the Sciacciata also known as Scaccia in Ragusa area, which is basically round bread filled with different stuffing. It can be filled with cauliflower or sausage or olives and cabbage. Depending on the region. Naturally, there is some pasta dish as Sicilians come back from all over the world to reunite with their families and awaiting the birth of Christ.
At 00.00, many go to church for the mess or in many other families Santa Clause arrives. On the 25th the festivities start with a great big lunch consisting of lasagne, mozzarella, prosciutto Crudo and much more, a lunch that never ends and usually on the 26th especially people living in town head out in the countryside for lunch and celebrations usually barbequing a whole lamb. It´s an ongoing food feast with the closest family and playing cards, just enjoying the family company, Sicilians are famous for the generosity and food in abundance. What cannot be missing on the Christmas table is the "panettone" (sweet bread) link: https://www.greatitalianchefs.com/recipes/panettone-recipe and champagne.
The Christmas spirit is different from town to town. Taormina is for example so cozy, just entering on the "Corso Umberto" brings a great smile on your face. It´s beautiful and it brings joy. Catania is breathing Christmas this year, you can see that Italians are choosing to celebrate Christmas and New Year in Catania through all the hotel;- and eDreams bookings made.
The Christmas celebrations also change from town to town, but what they generally say is that: you sit down for Christmas dinner on the evening of the 24th and you leave the table on the 27th. Meaning that these three days it's all about eating and staying together with your closest friends and family.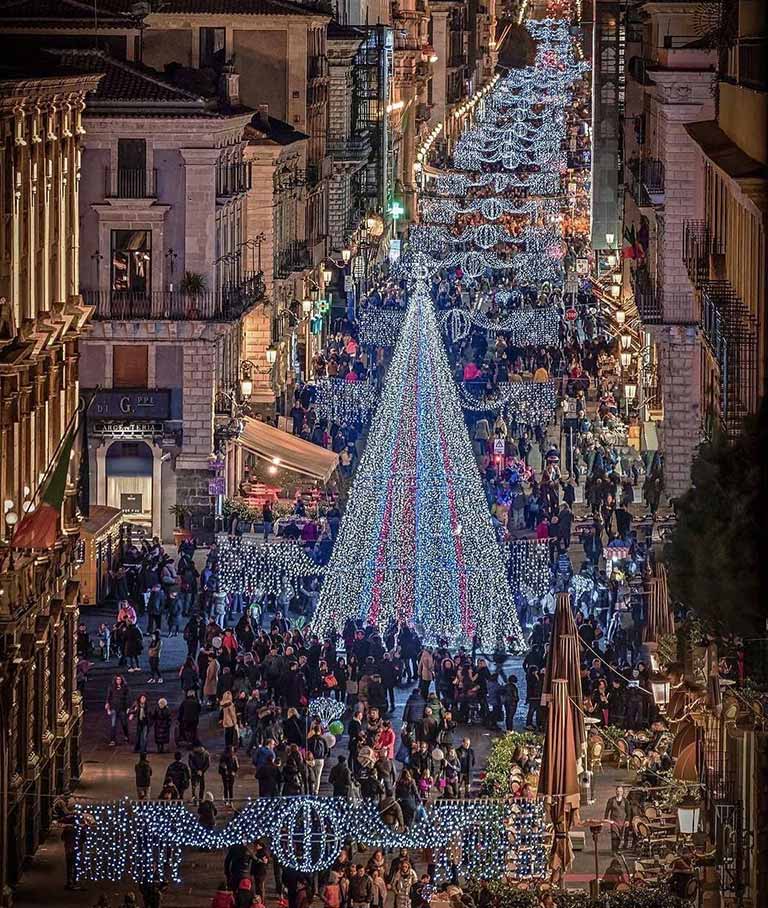 Christmas is Sicily is usually beautiful sunny days and around 18 degrees. The cold and greyness arrives at the end of January and goes through the whole of February.
Sunny days and glimmering evenings with all the Christmas light makes it all magical. A wedding in this season would really be something special and unique!