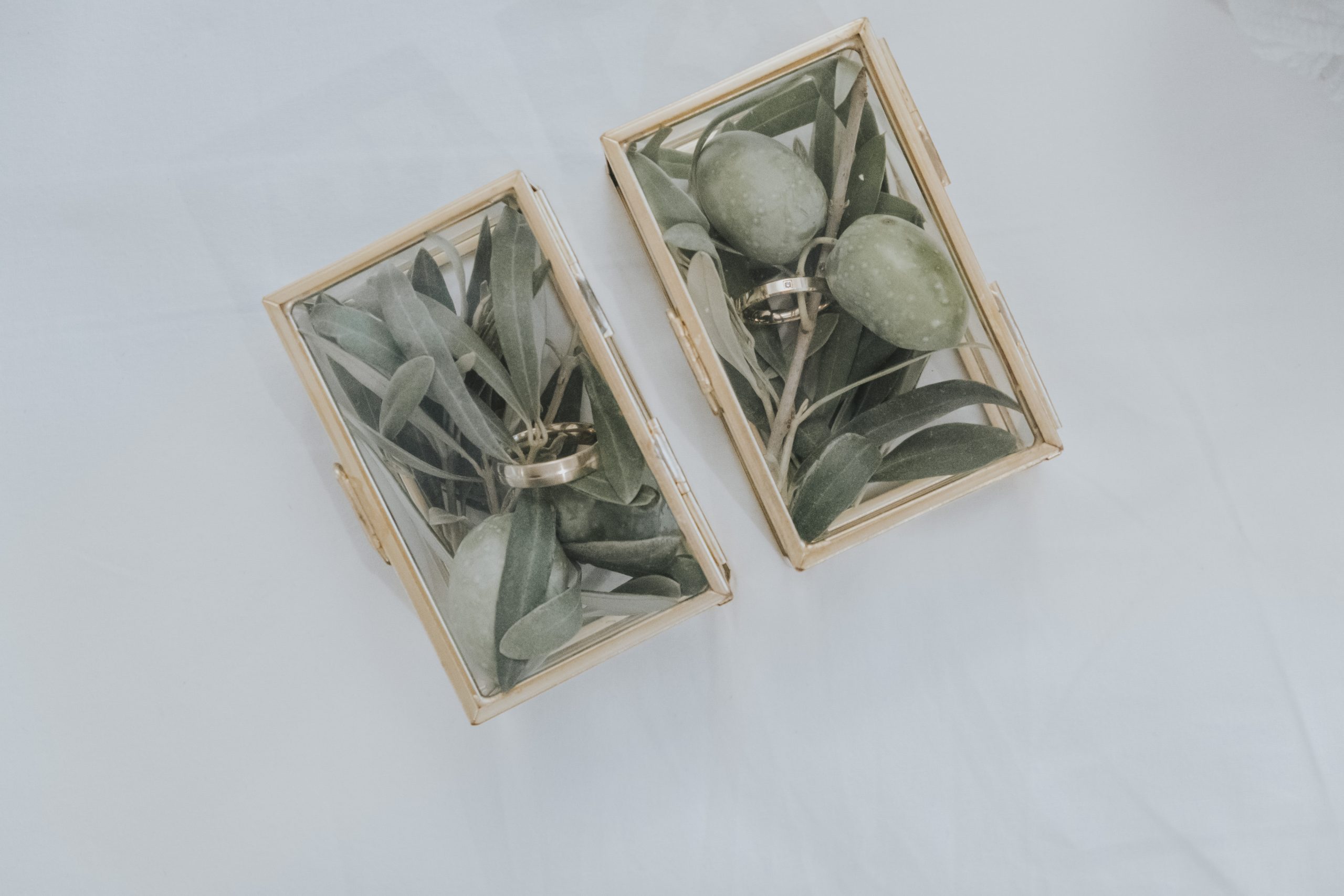 Tips for eco-savvy brides
Most adults today are eco conscious and rightly so! We have a huge responsibility to leave this planet in a good state for the future generations. Eco friendly lifestyle is super trendy right now and it's been a pleasure to see how governments and various companies are implementing eco policies in recent years. If in your everyday life you keep your rubbish separated, try not to use plastic or waste water, why shouldn't you continue with a good work when planning a wedding?
Weddings are occasions that generate lots of waste in general. Think about excess food, paper goods, flowers and all other elements that cannot be reused. There are quite a bit of them, but following our tips you can make your wedding as green as possible.
Reduce the quantity of paper.
It has already become a trend to send e-save the date cards followed by a paper invite and we love that trend! Think how many trees all over the globe have been saved by applying this tiny change to our customs. E-invite would be the next big thing, but if you think a great occasion such as a wedding needs more attention to it than an e-invite, go for an eco stationery supplier. Make sure they use biodegradabile paper for your invites, menus, programs etc. Most of the top eco friendly stationery suppliers will have a great selection of natural materials you can use for your goods. Starting from seed paper up until leather or bamboo solutions. Apart from choosing the right materials, reduce the actual number. Two menus for table or one for each couple, one program for ¾ ppl is more than enough. You can save money and do good for the planet at the same time, isn't it wonderful?
Eco gift registry.
Choose a shop that applies a sustainability policy and helps the environment. If you feel like you don't need any material gifts why don't you contact a charity that is closest to your heart and arrange a register with them? Your guests would get a chance to help the cause that is most important to you, giving you an amazing gift without actually buying an item that will collect the dust in your storage room.
Eco friendly venue & dining al fresco.
Sicily is full of eco friendly hotels, villas and reception venues. We like feeling close to nature and it's a general rule for architects in Sicily to use natural materials and sustainable solutions wherever possible. In fact, most of the historical estates that have been refurbished and turned into stunning boutique hotels in recent years are compliant with all the new eco norms. Another way to save the planet by saving the electricity is dining al fresco.
Dining outdoors in Sicily is standard. Not only during the events. Everyday, all year around. Each restaurant, bar, cafe, any 'dining or drinking enterprise' has an outdoor seating. Sicilians love to live outside. With more than 320 sunny days per year it's hard to blame them. This island is meant to be experienced outdoors. The amazing climate combined with the huge diversity of landscape, monuments and venues are the qualities that attract tourists and couples looking for the perfect destination for their wedding.Here, you are spoiled with all sorts of wedding venues and locations for any style or size parties that allow you to enjoy the beautiful nature and feel reconnected to Mother Earth on the most important day of your lives.
Stunning venue means less decor.
Try to use whatever venue offers and bring as little as possible. Choose the venue that already has all elements that you know you want. For example, if flowers are super important to you and you want them literally everywhere, it is so much better to pick a villa with an amazing garden full of blossoms and have your wedding in May-when most of flowers are at their best, rather than trying to recreate the garden effect by bringing flowers in a month like August when everything is dry. Not an eco-friendly solution and generates huge costs. Instead, choose the venue that you love just as it is and then use it's characteristics to your benefit to create bespoke wedding decor that compliments you as a couple and the location you have chosen. One of my past brides was getting married in an orchard full of lemon and orange trees. She picked specifically this location because she wanted something authentic and Sicilian and all decor was based on lemons. Centrepieces, place settings, even the cake had lemon flavour. As guest favours she decided to give away tiny bottles of limoncello and let me tell you, it was a hit! It was very sustainable as lemons used for decor where then given to the bartender to use them with cocktails. It was original with very little damage to the planet. Guests loved it and I cannot tell how many brides asked for a lemon themed wedding since then.
Also, use stunning spots as a backdrop for your ceremony. Maybe there is a stunning staircase at your venue that would make a great backdrop or a fountain, field of grain or waterfront..something that is extremely pretty and you love it just as it is. Same for the dinner and dancing. Choose right spots adapted to each part of the event and try to avoid building stages or dancefloors whenever possible.
Careful with flowers.
As much as you can get away with minimal flowers for the ceremony, having a stunning ceremony backdrop and maybe going small on your bouquet, there must be flower arrangements on the table, right? Not exactly. Again, use the venue to inspire you and add a personal touch to your decor. If you are about to get married in a winery why don't you use wine bottles with candles stuck into them as table centerpieces? If you cannot imagine a table without a flower arrangement on it then it is so much better to use potted plants and herbs that you can then re-use for your garden or give away to someone.
Eco meal
Most of the food you will find in Sicily is bio, 0 km and comes from sustainable farms so it is already much more eco friendly then food you will find in other places. However, if you want to add that extra bit, go vegan. In Italy it is the common practise to have two first courses (pasta/rice) followed by the main course. By making just one of them vegan or vegetarian you are making a big difference.
Those are just a few practices you could incorporate to your destination wedding. You can apply them to any destination and obviously, if choosing Sicily don't forget to contact Dazzled for the best experience.