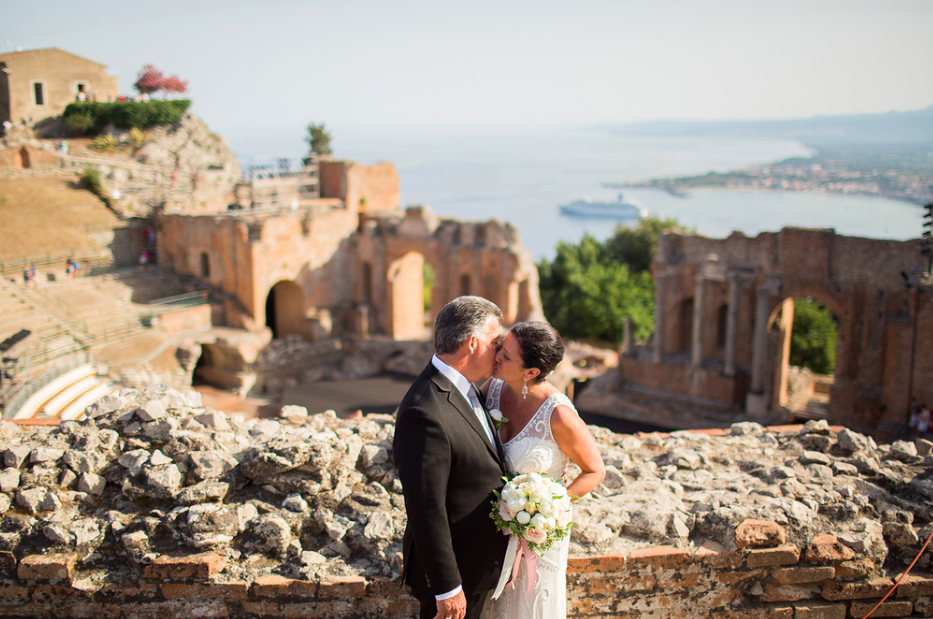 Wedding in Sicily – 7 reasons why Sicily is the top destination for your wedding abroad
Destination weddings make 25% of all weddings worldwide. They are held in stunning locations, enriched with local customs and they make a great excuse for a family holiday or a mini-break.
Italy is considered the most romantic country in the world and it has always been a number 1 destination for destination weddings. Tuscany, the Lakes, Venice, Amalfi coast, those destinations are well known and have been appreciated by the rich and famous for many decades. Ultimately the eyes of travelers are set to southern parts of Italy. Especially Sicily which is the connection between Africa and Europe, between western civilization and Middle Eastern traditions is the absolute number 1 destination for travel and weddings in upcoming years and here is why:
it's in EU, therefore It's easy to get to. The commercial flight takes less than 4 hours within Europe. There are two major international airports and two smaller ones for flights within Italy.
It's the most southern point of Italy which means it has a warm Mediterranean climate with long warm summers and very short winters. In fact, in Sicily, the travel and holiday season starts in April and finishes in November.
On one island you can find any scenery you can dream of when planning your event. Sicily has sandy white beaches like in Maldives, dense forests with ancient castles lost between trees, millions of years old canyons, wineries Tuscany would be proud of, baroque palazzos with golden ceilings covered by frescoes, noble villas, and manor houses settled on hilltops with gorgeous panorama. Sicily´s rich history led to an impressive amount of dreamy wedding venues. One island is the answer to all your destination ´must have´s list
It's in Italy! Italy is and always has been the top travel destination. Unique and diverse panorama, delicious food, and la dolce vita -the art of slow living are the qualities that attract people to Italy. Tuscany, Venice, and the lakes region are stunning but everyone has seen them. If you want to surprise your invitees South of Italy is the answer. After Puglia, Sicily is next to become THE TOP TRAVEL & WEDDING destination of Italy.
Sicily gives you more value for your money since all the fabulous wines and food can be sourced locally. There is no need to bring anything from outside.
Quality of food and wine. Italy has a FANTASTIC cuisine. There is no other country in the world with that variety of dishes. Italian food and wines are renowned for their QUALITY. Sicily is the warmest place in Italy, with the highest number of sunny days per year. There are mountains in the center protecting plants and crops from the wind. Add vulcanic ashes as turf for the produces and what you get is a top-quality, super-rich in vitamin and minerals, zero km, bio fruit and vegetables grown, sold and served everywhere
Apart from the main island, Sicily has smaller- minor islands around it. Eolian islands on the north and Egadi islands southwest, near Trapani. Mountains, Vulcano, cliffs, wide beaches, forests, countryside, medieval towns, ancient monuments, and the baroque valley. No other places can offer this much diversity of landscape in a relatively small area.
Sicily is Limitless
Sicily means: fun, diversity, adventure, top quality food and wine, quirky and unusual locations, lovely, hospitable people and #teamdazzled ready to make your dreams come true, what's more, to want?
Have a look at our location page for inspiration or venue pages to see where could your wedding take place. https://www.dazzled.it/venues